New Home Construction In Tracy, Ca.
Ideally positioned in Northern California and inside a 100-mile radius of Old Sacramento, California Wine Country and also San Francisco. Tracy, CA is a good colorful, lively and culturally rich community offering a cushy urban lifestyle, perfect for families and also single people.
One of the positives of living in a location like Tracy is easy access to a huge number of recreational locations, as well as many festivals and events held over the summer and winter.
At present, there are signs that the residential housing market in Tracy, CA is getting ready to take-off. Home sales and construction on a dozen smaller infill developments are already underway along with several larger developments. Among them, Tracy Hills which will feature 30 different floor-plans.
Two huge planned communities in Tracy, CA that have gestated for many years are also either in construction or ready to ramp up in activity. The Ellis development, planned by The Surland Cos. of Tracy is being developed by Cal-Atlantic Homes and Tracy Hills which is being developed by Integral Communities.
WHAT THIS MEANS FOR HOME SELLERS
Prevailing logic demands that if one can afford two comparable houses in the same area, for roughly the same price, they will frequently take the newer one. This would apparently limit the movement of older home prices.
As a general rule, you can't contest with builders, so if you try to sell your recently listed home while a new builder is busily offering new homes, you'll have to discount your house significantly or add some more upgrades, which may tell on your potential profit.
Demand Is High
Homes are selling at a pace not visually perceived since 2007. There are buyers out there right now and they are earnest about purchasing. Even though inventory is increasing, well-priced homes are selling within 30 days, and the California region keeps on magnetizing more and more people.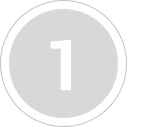 Construction Is Back
In the past few years, most homeowners selling their home did not have to compete with a new construction project around the block. As the market stabilizes, more and more developers will jump back in. This "shiny" new housing competition will be an attractive option for many buyers.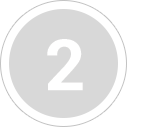 Low Mortgage Rates
Since the start of 2019, 30-year mortgage rates have dropped nearly 40 basis points (0.40%). The 15-yr fixed rate home loan is down too, now averaging under 3.5 % nationwide.