New Homes In Tracy California
New Home News
3/15/19 - Some of the home builders in Tracy Hills have started to promote pricing and pricing is ranging from 530k (move in ready models) to over 700k. There will be a ton of different models to choose from with a few different builders, there should be something for everyone. Exciting to hear that we should be able to start seeing some of the models this coming weekend.
03/01/19 - Ponderosa @ Elissagaray Ranch is We just got our hands on the floor-plans and we'll be one of the first ones to tour the new models. We'll take plenty of pictures and post them here. We are pretty excited about this development.
2/16/19 - CalAtlantic (Ellis) community is just about SOLD OUT! As of today there are only 20 homes left to be sold. CalAtlantic will have 5 new villages in Tracy Hills with 1 one story model per village, with a total of 20 models. The sales office is projected to open in Tracy Hills the 1st week of March. The growth in Tracy continues to move fast and is very exciting!!!
02/13/19- Tracy Hills- Yes Discovery Day is coming. Just announced that Tracy Hills will have a preview on March 2nd. Check out this site video
02/10/19- Elissagaray Ranch- We're pretty excited. We just got invited to a sneak preview of the upcoming release-woohoo! If you're interested in this development please reach out to us
12/16/2018- Elissagaray Ranch model homes are just about ready.... I am hoping we can start touring those in January sometime. Elissagaray will have a brand new collection of 47 single and two-story homes. Tucked in the middle of Hidden Lake and Elissagaray Ranch, this infill project features four expansive floor plans. Elissagaray is a very sought after neighborhood in Tracy so our thoughts are that these homes will sell out fast.
12/10/18 - Do you know what standing inventory means? It means that there is inventory that has not sold yet and are ready to move into right away. What that means for buyer's? Price negotiation! Developers do not want standing inventory. So if you are interested in new home construction - Tracy is a great place to consider for a new home. CalAtlantic has a handful of homes that are move in ready with their lender offering great incentives with cash back and great interest rates. Before the Spring time boom hits - take a look at the options if your goal is a brand new house!
11/27/18 - Tracy Hills is definitely under way! You can see some of the model homes being built. It will be exciting to see what the different builders are doing with floorplans and design. With how far along some of these model homes are - I would think we should be able to tour starting sometime in January.
10/29/18 - CalAtlantic (ELLIS) is offering some terrific incentives for their end of fiscal year. If you are looking to buy new construction, NOW is a great time! 3.99% with their in house lender, 10k cash back at closing and they have inventory that is under 600k offering a quick close.
10/16/18- CalAtlantic (Ellis) has 4 homes that just fell out of contract and rumor has it that they are taking offers under $600,000! These homes earlier this year were selling for over $650,000.
Tracy is booming
New home construction is alive and well in Tracy, Ca. Several projects are currently under construction or approved for development in the near future. This has created a great opportunity for those that are seeking to purchase a new home or looking to trade in their old home for an energy efficient home with new modern design and technology.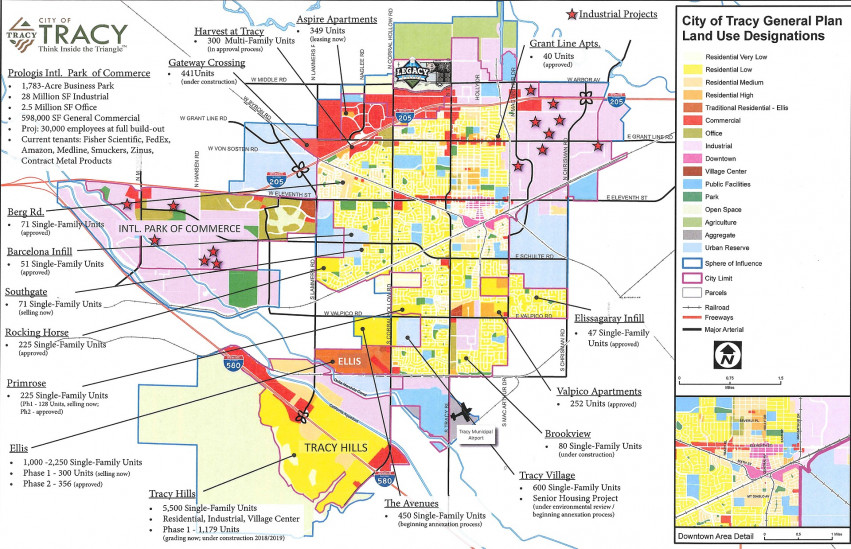 Barcelona by Taylor Morrison
Barcelona features four single-family homes, exceptionally-designed one and two-story open floor-plans. These homes will range from approximately 1,930 to 2,888 square feet, with 3 – 4 bedrooms and 2.5 – 4 bathrooms. 51 total units will be built.
Ellis by Lennar
Ellis is a master planned community with the initial first phase consisting of 1000 homes to a maximum of 2,250 homes. The plan includes 11 different floor plans ranging from 1 story to 2 stories, 2607 sq.ft to 3328 sq.ft, a Village Center, 180,000 square feet of retail, office, and other commercial uses as well multiple parks and a swim center on 321 acres.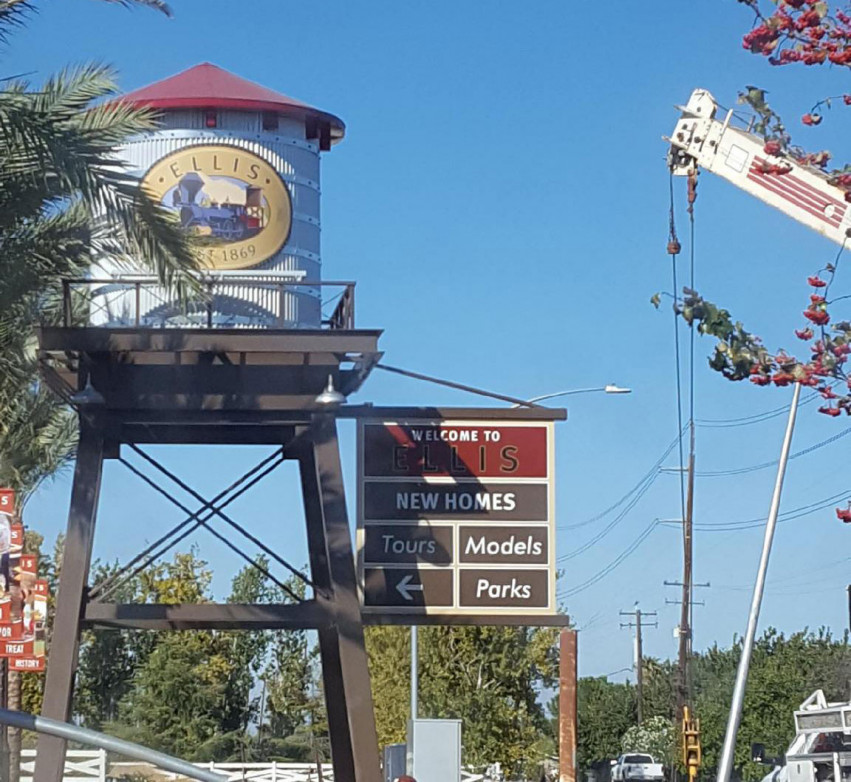 Elissagaray Ranch
by Ponderosa Homes
A brand new collection of 47 single and two-story homes. Tucked in the middle of Hidden Lake and Elissagaray Ranch, this infill project features four expansive floor plans.
Tracy Hills
Tracy Hills Is a master planned community in southwest Tracy that consists of 5400 residential units, and approximately 600 acres of commercial, industrial office and retail land uses. It will be a smart community connected by Wi-Fi technology and ready to keep you connected. A proposed new 14-acre elementary school site within the Jefferson School District.